Gold Medallist who wanted to try new things selected Robotics when it was little known to the world……. Distinguished Professor Gamini Dissanayake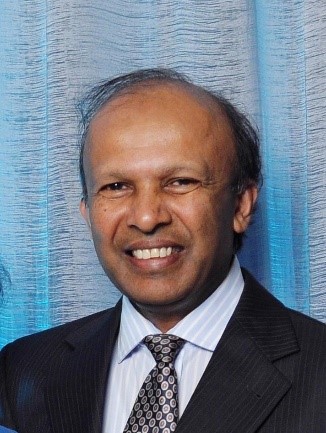 This is a story about a Sri Lankan academic that defined the field of Robotics. Exploring his story shows that Prof. Gamini Dissanayake was always someone who was willing to try new things. Dissa currently holds James N Kirby Distinguished Professor of Mechanical and Mechatronic Engineering at University of Technology, Sydney (UTS), is the founding Director of the UTS Centre for Autonomous Systems and former UTS Node Director of the Australian Research Council (ARC) Centre of Excellence for Autonomous Systems.
A Young Dissa …..
Dissa completed his schooling at St. Sylvester's College in Kandy after which he joined the engineering cohort at the University of Peradeniya. Dissa was one of the youngest students in the batch at just 17 years old! Dissa's passion to try new things was highlighted in his university career as well, being one of the first few students to complete the newly formed Production Engineering specialisation of the Mechanical Engineering degree. Dissa completed his degree with a First Class Honours and received the gold medal when he graduated in 1977, and joined the Department of Production Engineering as an Assistant Lecturer.
He then joined the University of Birmingham, UK to complete his doctoral studies in Robotics, becoming a researcher in robotics when the field was little known to the world. Following his doctoral studies, he spent about three years as a lecturer at the University of Peradeniya and National University of Singapore before taking up a position at the University of Sydney.
Dissa's Role in Developing Robotics
Armed with nearly a decade of experience in Robotics, a key role played by Dissa at the University of Sydney (USyd) was to develop the first 'Mechatronics' course in the entire country! The first students were enrolled to this program in 1990. Hence, it wouldn't be incorrect to credit Prof. Dissa as the man responsible for the growth of Mechatronics in higher education in the country.
After spending over 13 years at USyd, Dissa joined the University of Technology Sydney (UTS) as a Professor. UTS had virtually no robotics research team prior to Dissa joining them. He mentioned that "I built up the Robotics research team at UTS which now consists of seventy staff and students, starting from just one in 2002."
Dissa recounts his key career highlight as an academic as the study where he developed the first theoretically sound solution to simultaneous localisation and mapping (SLAM); essentially the robotic equivalent of humans finding their way around in a city without GPS and maps. This technology underpins many robot applications ranging from household vacuum-cleaning robots to self-driving cars. His publication describing this work has the highest citations in the Robotics field in the past twenty years and is now used as a reference by robotics students worldwide.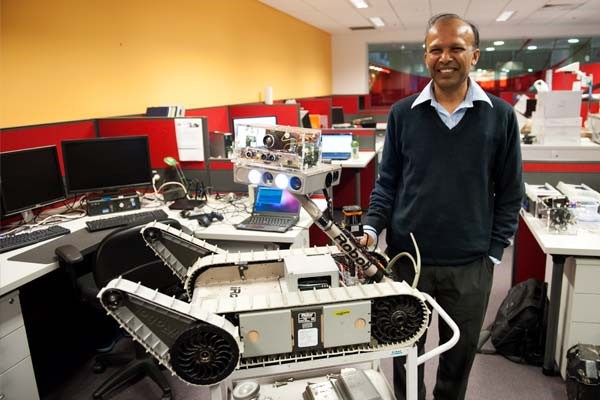 Dissa, like many other brilliant academics has managed to stay ahead of research funding cuts. When asked as to how he managed to stay ahead of the tide he mentioned, "One of the key reasons is because a significant majority of research funding comes from the industry." He has worked on over thirty industry projects exploring robotics solutions to pressing engineering problems. He also highlights that his contributions to academia in his early career helped to boost the attractiveness of his present research, in particular, the work completed under the ARC Centre of Excellence for Autonomous Systems.
R2T2 (Rapid Response Thickness Tool) – World' s First Robotic Tool For Non-Destructive Inspection and Assessment of Water Mains in time critical conditions in collaboration with Sydney Water and UTS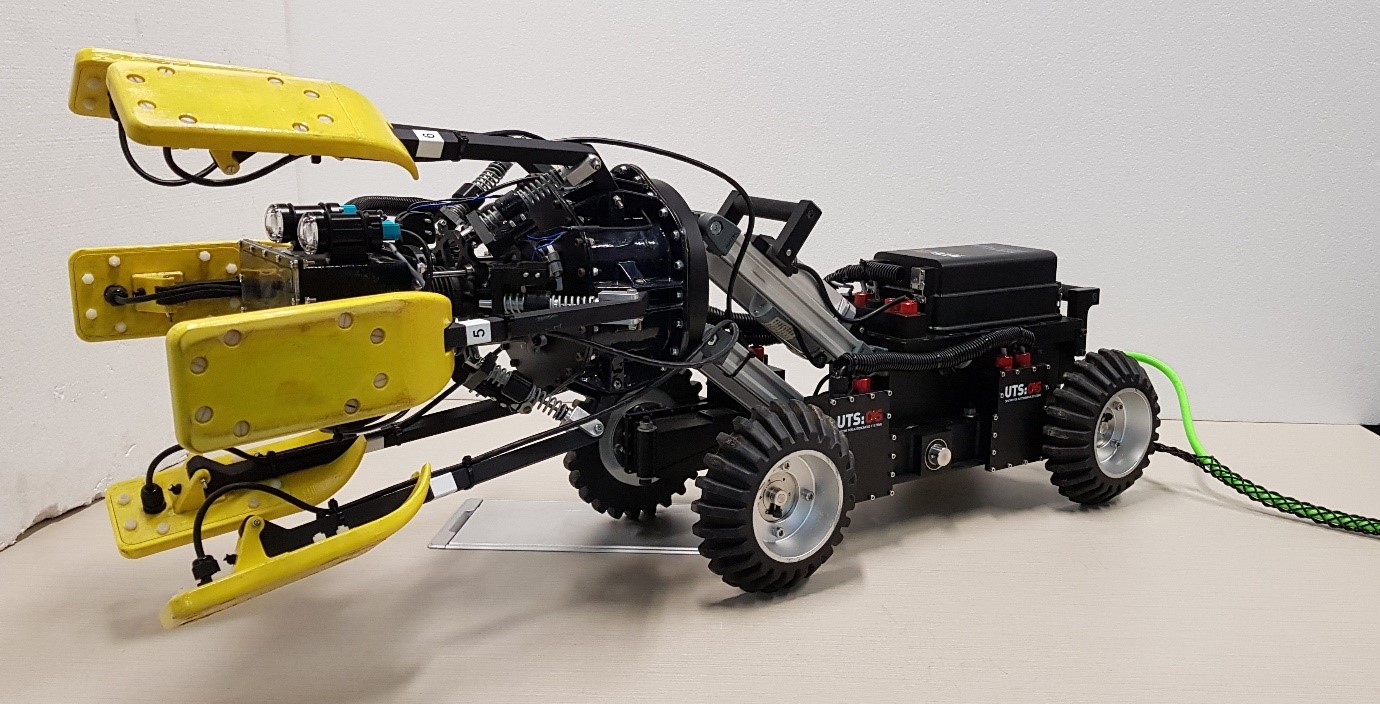 Why Academia?
Dissa has certainly been a pioneer in Robotics and alongside brilliant research, Dissa has mentored a number of young professionals that have risen to great positions in academia today; some of his mentees are now top researchers at universities in Australia, UK and USA.
However, when asked as to why he decided to join academia and why he continued to mentor bright young minds, he immediately remembered an academic from his university days that mentored and encouraged him to be the person he is today. This gentleman is late Prof. Ranatunge, a hands-on, practical academic who helped to establish the Production Engineering program at University of Peradeniya of which he was a part of! It's of little wonder that Dissa himself established programs to educate students a decade later!
Highlights of Dissa's Contribution
Over the last four decades Dissa has made significant contributions to the field of Mechatronic Engineering and Robotics by training top academics and engineers for the future engineering challenges. He also transferred his wealth of knowledge to the next generation by publishing over 275 journal and conference papers. Dissa credits engineers from the IESL community including Eng. Palitha Manamperi, Eng. Dammika Vitanage, Eng. Waruna Kaluarachchi, Eng. Jeya Rajalingam, Eng. Nalin Karunatilake and Eng. Wije Ariyaratne for providing guidance to his team in developing robotic solutions for the maintenance of roads and water infrastructure over the past fifteen years.
This article was written by The University of New South Wales (UNSW) Final Year Chemical Engineering Student and Founding President of UNSW Impact Engineers Buddhi Ranasinghe after discussion with Prof. Gamini Dissanayake.