IESL NSW Chapter's New Management Committee
IESL NSW Chapter had its Annual General Meeting on 22 September 2019 and a new Management Committee was elected for the year 2019/2020. The details of the new Management Committee are as follows.
Chair – Eng. Mahendram Manoharan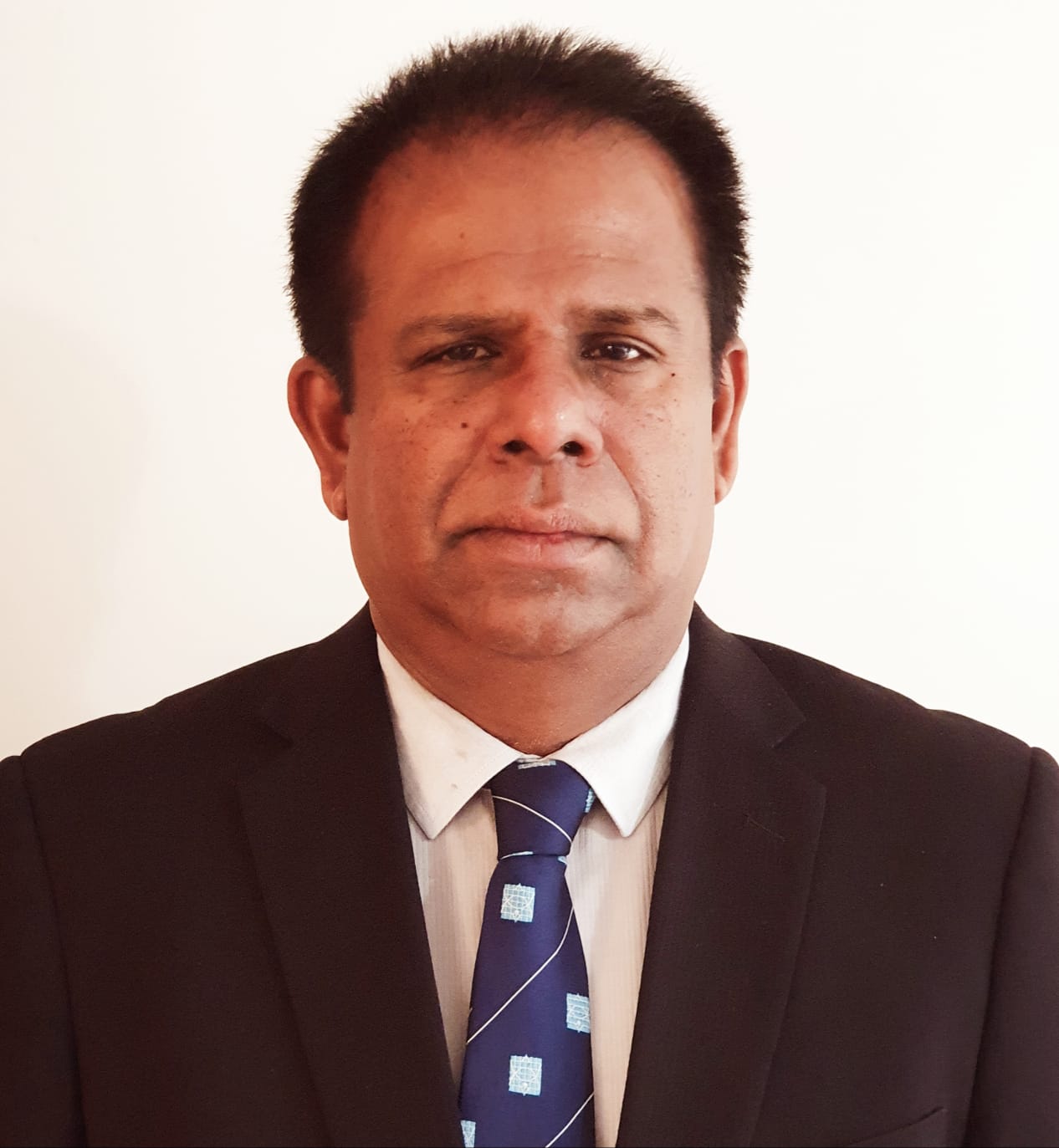 Eng. Mahendram Manoharan graduated from the University of Peradeniya in 1990. He served in the National Water Supply & Drainage Board, Sri Lanka for more than 18 years and migrated to Australia in 2010. He joined the former State Water Corporation in 2010 and managed the design phase of the Old Man Creek water efficiency project. Eng. Manoharan worked in the Water and Sewer Division of the Young Shire Council and the newly merged Hilltops Council from 2012 for 6 years. He is currently employed as the Water and Sewer Strategic Planning Engineer at Eurobodalla Shire Council.
Vice Chair – Dr Ashok Peiris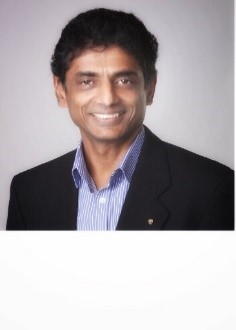 Dr Ashok Peiris is presently employed as Technical Director at GHD Pty Ltd., and responsible for design and providing construction stage services for major infrastructure projects in Australia and Overseas. Previously he has held positions in academia, including Head of the Dept. of Computer Science and Founder board member, Faculty of IT, University of Moratuwa and Professor/Founder Dean of the Faculty of Engineering at SLIIT. He is a registered Charted Engineer of IESL and IEAust. As a professional engineer, Ashok was involved in many legacy projects such as the Ballina Bypass, Kempsey Bypass Alliances and design of a supper tall building in excess of 600 m high. Ashok has published over 30 technical publications in journals and conferences. Ashok graduated with First Class honours from the University of Moratuwa, specialising in Civil Engineering and received PhD from the University of Tokyo and MSc/DIC from Imperial College, University of London.
Secretary –Eng. Indunil Kariyakaranage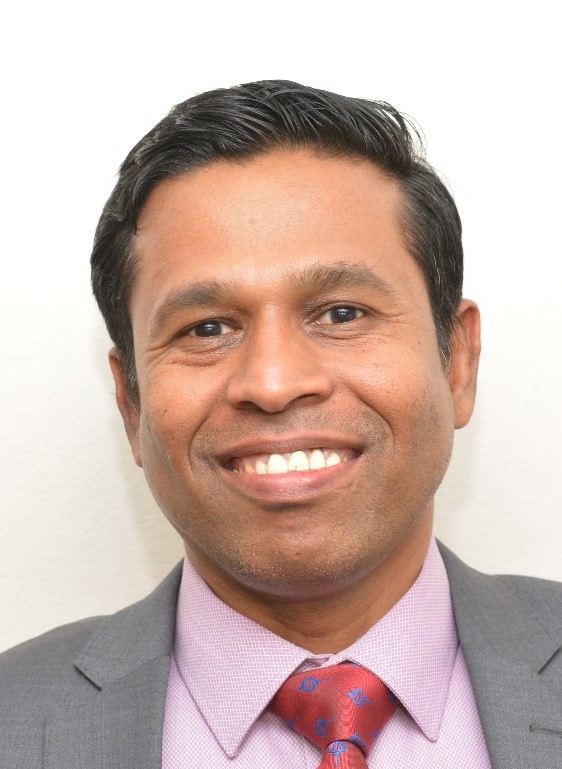 Eng. Indunil Kariyakaranage BSc.Eng. Moratuwa, MIESL, C.Eng., MIEAust, started his career at Sri Lanka Ports Authority (SLPA) as a civil engineer at various capacities such as Project Engineer, Senior Design Engineer, Senior Engineer (Projects Implementation), and Project Manager for Hambanthota Port Development Project. He served as a Project Manager at (CECB) before migrating to Australia in 2014. After migration, he has held many roles including Port Design Engineer and Design and Development Engineer in both private sector and local governments. Currently, he is working as a Development Design Engineer at Central Coast Council.
Treasurer – Eng. Paramsothy Gnanasothy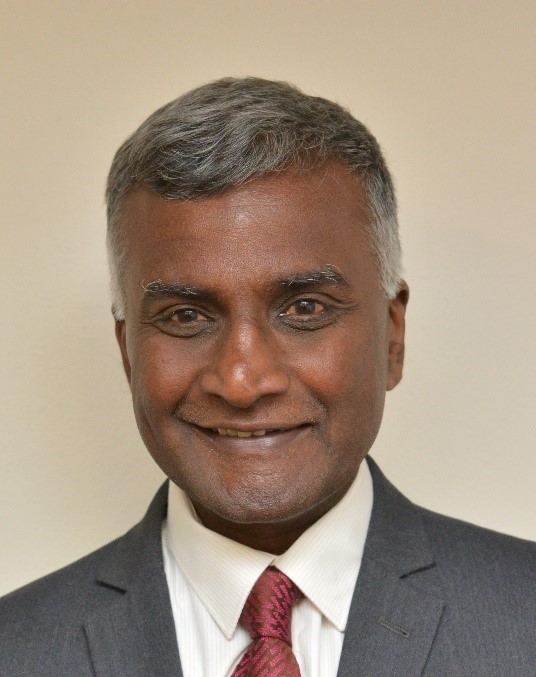 Eng. Paramsothy Gnanasothy graduated from the University of Peradeniya in 1991. He started his career as an instructor at the same university. He then worked in the State Development and Construction Corporation before migrating to Singapore where he played a major role in contract management and litigation from 1993 to 2012. During this period, he also headed the firm's Indian operations. In 2014, he acquired his license as a builder in NSW and founded his own construction company. He has completed multiple projects since then and has currently been contracted to complete several building developments.
Editor – Prof. (Sathaa) Arumugam Sathasivan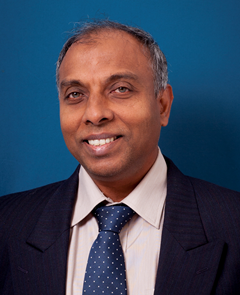 Prof. (Sathaa) Arumugam Sathasivan has over 29 years of experience in water and wastewater engineering. He has published over 100 articles and supervised 15 PhD and 20 MPhil graduates to successful completion. He has attracted over $4M in research grants and consultancies. He has made significant contribution in quantifying "the unquantifiable" disinfectant disappearance and associated chemical and microbial risks. This has led to scientific discoveries of different factors and deterministic optimisation of operation of water networks. His overall work is focussed on delivering high quality drinking water to public while minimising cost. He is the leader of Smart Water Group in Western Sydney University. His team's services are frequently sought by a number of water supply system operators across Australia ranging from large operators like Sydney Water and Seqwater (Brisbane) to small utilities such as Harvey Bay and South Gipsland Water. His team played a decisive role in recommending the future of water treatment strategy for Brisbane Water Supply Systems and now working on future disinfectant strategy for Sydney Water.
Immediate Past Chair – Eng. Rohitha Silva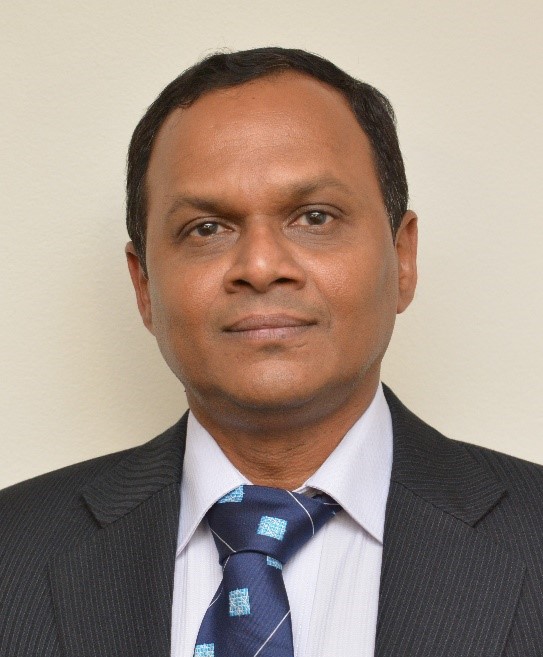 Eng. Rohitha Silva is a Civil Engineering (Hons) graduate of University of Moratuwa (1991) with a MEng in Structural Engineering from AIT (1994). Rohitha possesses 25+ years' experience in design and construction while being involved in over 80 projects in both Australia and Thailand. He has been engaged in design deliveries, design verifications, design management activities etc. pertaining to buildings, bridges, infrastructure, airports, rails, tunnels etc. In Thailand, he worked at Unique Engineering and Construction PCL for 14 years where he managed the Design and Technical Division. Since 2008, Rohitha has been employed with SMEC as a Principal Bridge Designer.
Committee Member –Eng. Sisira Kantha Sanda Marakkala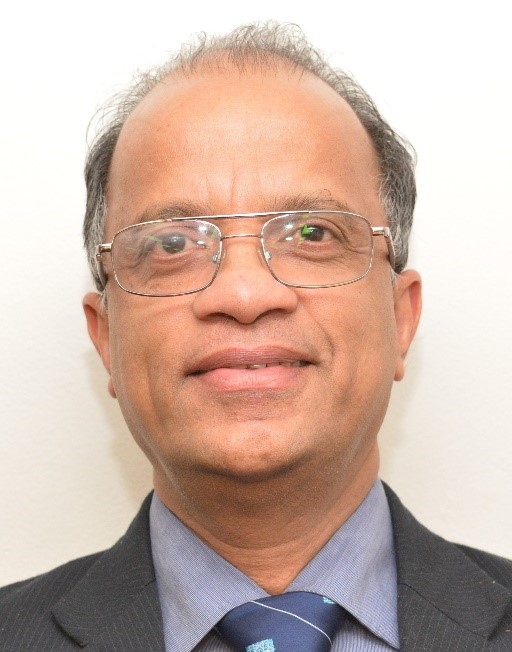 Eng. Sisira Kantha Sanda Marakkala B.Sc.Eng. Moratuwa, M.Eng. Monash, joined Ceylon Petroleum Corporation as a mechanical engineer in 1988, and subsequently worked as a Deputy Engineering Manager. From 1999 to 2006 he served in the Middle East in senior technical roles. After migrating to Australia, he served as a Planning Engineer and then as Reliability Engineer at the Shell Clyde refinery. In 2013, he became the Availability and Reliability Engineer of BP Refinery. In 2017 he joined ANSTO as the Leader, Reliability Centered Maintenance. He has served as a committee member as well as the Chair of IESL WA before joining the IESL NSW Chapter.
Committee Member – Buddhi Ranasinghe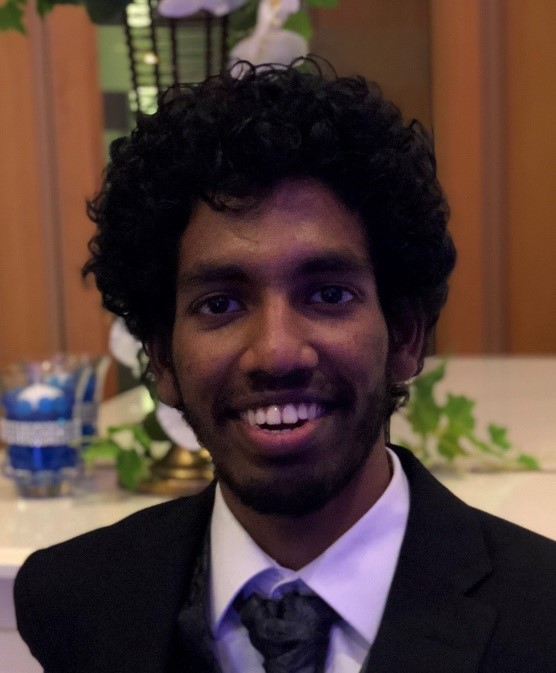 Buddhi Ranasinghe is a Chemical Engineering undergraduate at UNSW Sydney. Buddhi completed his industrial training as an Undergraduate Engineer at the Hydromet Corporation's Lead Acid Battery plant in Wollongong. He has served as the Founding President of UNSW Impact Engineers, a UNSW Engineering student led project with an acute focus on development projects in rural Sri Lanka, and as Industry Vice President at the UNSW Chemical Engineering Undergraduate Society. Buddhi has been an active participant in IESL NSW Chapter since 2016 and served as an engineering student representative since 2018. Currently, he is working as an undergraduate engineer at Vast Solar Pty. Ltd.
Committee Member – Eng. Thiru Janahan
Eng. Thiru Janahan is a Civil Engineering graduate from University of Moratuwa. Following graduation in 2013, he worked as a Civil & Structural Engineer for Maga Engineering Pvt Ltd until 2018, before moving to Sydney, Australia. He has also obtained a Masters in Construction Project Management from Loughborough University, UK in 2015. His industry experience also includes Basement and Multi-Storey Building Projects with Maga Engineering and Irrigation Structures during his internship with the Irrigation Department in 2011. Currently, he is working as a project manager at Walcon Marine Australasia.
Committee Member – Eng. Dr. Nilakshi Perera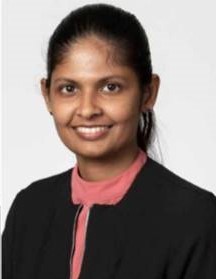 Eng. Dr. Nilakshi Perera graduated from the University of Moratuwa in 2014, attaining her bachelor's degree in Civil Engineering with First Class Honours. Shortly after completing her studies, she worked as a lecturer at the University of Moratuwa for one year. She then pursued her PhD in Structural Engineering at Queensland University of Technology in 2018. Currently, she is working as a graduate engineer at SMEC.
Committee Member – Eng. Waranga Dilanthi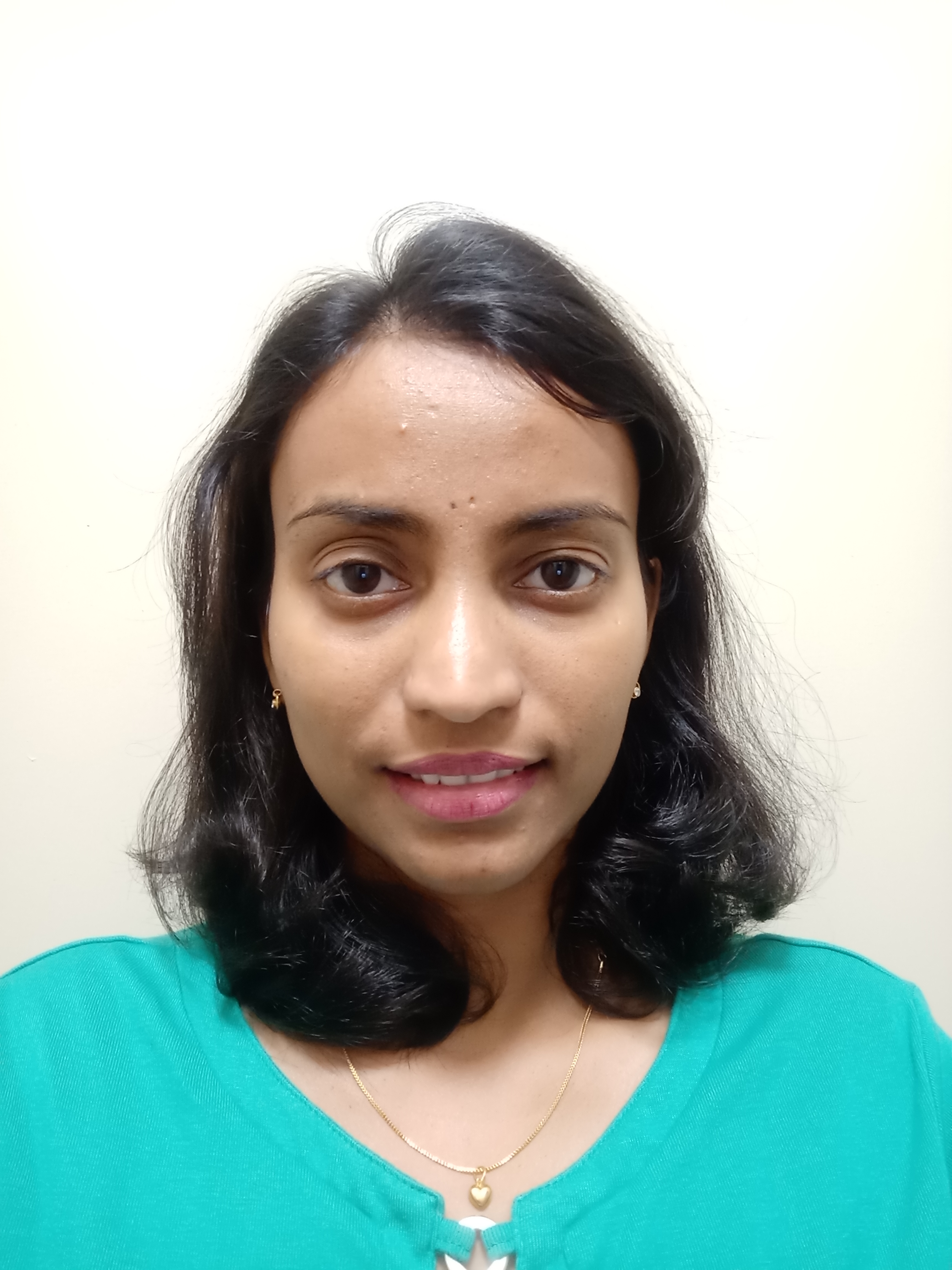 Eng. Waranga Dilanthi graduated from the University of Moratuwa with first class honours as a Civil Engineer in 2017. Then she worked as a tutor in the Faculty of Engineering, University of Moratuwa. Currently, she is studying her doctoral degree at the University of Wollongong, Australia.
Committee Member – Menuli Sanda Marakkala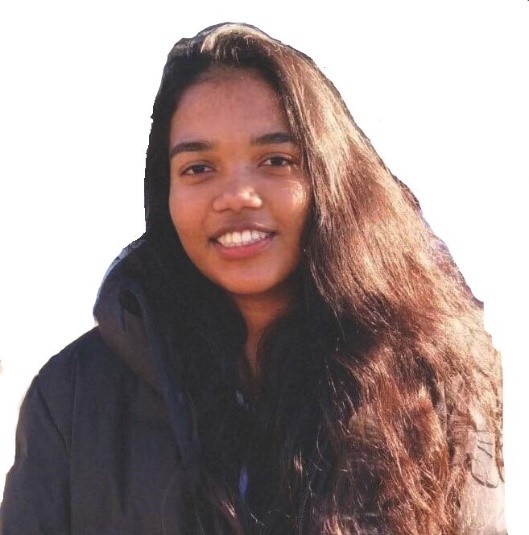 Menuli Sanda Marakkala attended Methodist Ladies' College, where she had the opportunity to have work experience in civil engineering in year 10. This is where she found her passion for Civil Engineering. She is currently in her third year in Bachelor of Civil Engineering Honours at University of New South Wales.
Committee Member – Mihimal Kadurugamuwa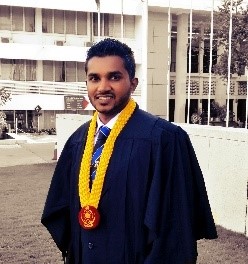 Mihimal Kadurugamuwa graduated in 2017 from the University of Moratuwa as a Civil Engineer with a honours degree.  He worked as a demonstrator in the Faculty of Engineering, University of Sri Jayewardenapura. Currently, He is commencing higher degree research at the University of Wollongong. He worked as a committee member for the IESL NSW chapter in the 18/19 term.