Eng. Saverimuttu Sivarasa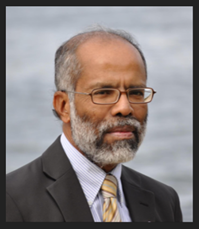 I first met Siva in the early 1990's when we were both part of what was RTA's Central Division at Milsons Point.   I believe at that time his role was Area Engineer looking after some of the many local Council across the Division.
For over 20 years we were both been part of the Sydney Asset Management team and for about 15 of those years I had the privilege to manage that team.
As most people know, Siva had a desire to manage bridges, whether this was always his desire or something he took a liking to once he joined RTA I was never certain.   His role as the Sydney Bridge Planner provided Siva with accountability for over 800 structures across Sydney, and there was no shortage of challenges.
Siva was a quiet achiever who never sought recognition or accolades for what he did but continued to dedicate his working career and his skills as a professional engineer to achieving the best possible outcome that he and those he represented would be proud of.
Over his time in the Asset team Siva had a role in many significant projects that today people driving over or under those structures would take for granted. Some that stuck in my mind included:
The replacement of the old Yarramundi Bridge on the Nepean River
The replacement of narrow 2 lane bridge on Heathcote Road at Sandy Point,
In recent times, the replacement of the Windsor Bridge which was opened only a few months ago.
People may not realise Windsor Bridge project was initially identified by Siva in the early 2000's and I'm certain it would have contributed to some of Siva's more challenging periods.  I think both Siva and myself aged several years in what was only a relatively short period due the community interest in that project, an interest that continues to this day.
Notwithstanding his achievements, and the legacies he has left, he was the type of person that would always find the time to help his old work colleagues.  This continued well after his retirement.  He would happily take calls and field questions and provide his incredible knowledge to help myself and his successors in Ram and Sri and the rest of the team in the role he knew so well.
He also had the ability to make people feel at ease with his softly spoken approach, and a willingness to help and develop people around him and provide them opportunities to improve their skills.   Many people across Roads and Traffic Authority (RTA) / Roads and Maritime Services (RMS) / Transport for New South Wales (TfNSW), local Councils and other government agencies especially Sydney Trains have achieved success because of the support that Siva provided.
On more than a one occasion Siva would use his knowledge and that of his network of friends and colleagues to help manage their bridge issues.
In looking back on those times and the sometimes long hours we spent in the office and away for our families, I'm thankful that time was made easier when you have a colleague like Siva.
I think myself fortunate to have known and worked with Siva for so long.
Neil Forrest
Retired Asset Manager, Sydney Region
Transport for NSW