Eng. Varuni Fernando Elected to Engineers Australia Sydney Division Committee
About Varuni …
After graduating from Hornsby Girls' High School in 2009, Varuni accepted a Co-op Scholarship from the University of New South Wales (UNSW Sydney) to study a Bachelor of Electrical Engineering. As part of this scholarship, she had the opportunity to complete several internships at Downer, Sydney Water and Provecta Process Automation. Whilst completing her studies, she also worked as a lab demonstrator for electrical engineering design subjects. This was a role that she enjoyed greatly because it allowed her to share her passion for engineering and teach at the same time.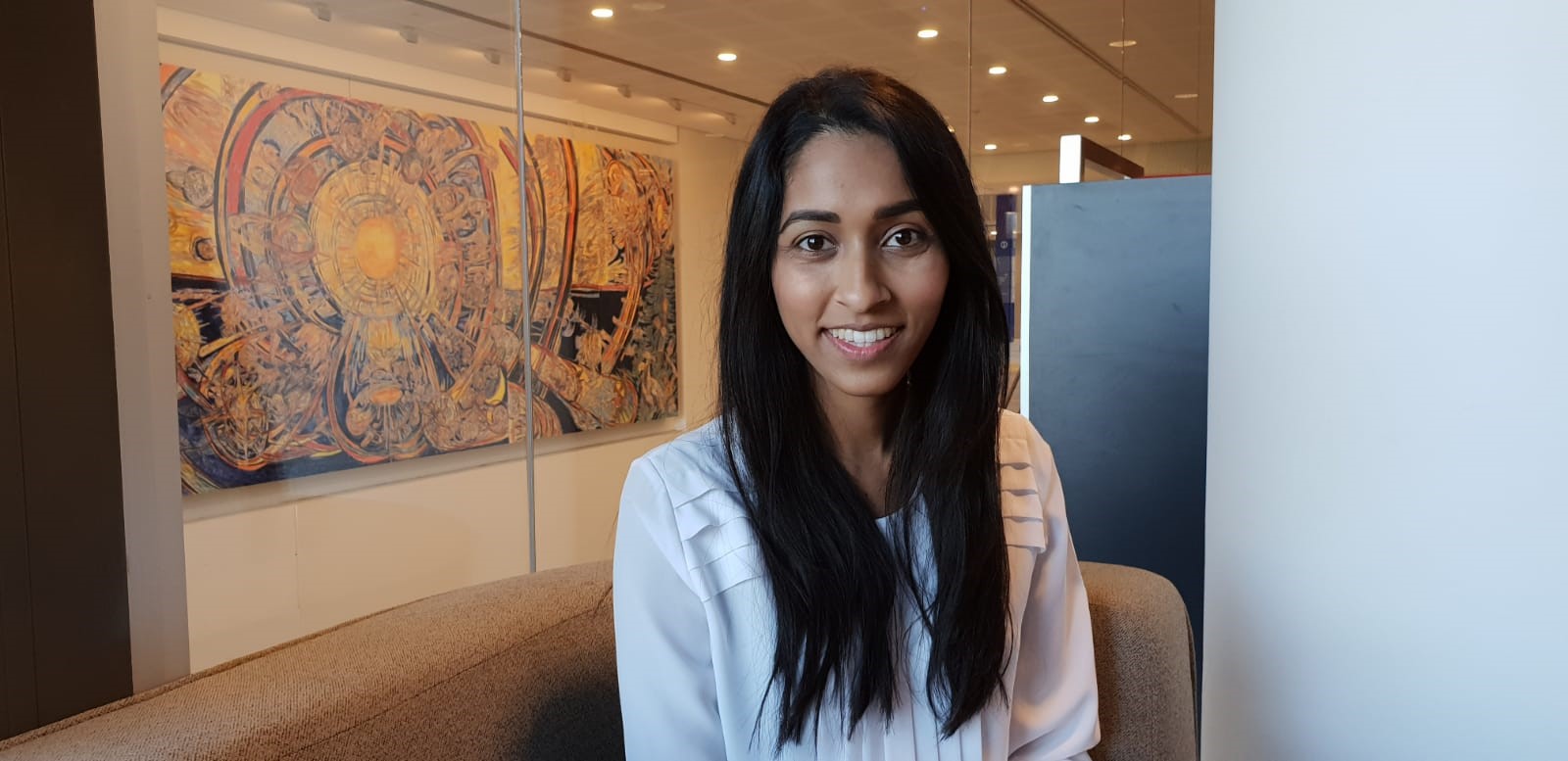 Photograph of Varuni Fernando taken by Liam Holley.
She completed her degree at the end of 2014 and joined ResMed in 2015 as a Graduate Engineer on the ResMed Graduate Rotation Program. ResMed is the world's most connected medical technology company with over 6 million cloud-connected devices for daily remote patient monitoring, 6000 employees and operating in over 120 countries to deliver therapy solutions to treat and manage sleep apnoea, chronic obstructive pulmonary disease and other respiratory conditions.
As part of this two-year program, she rotated through four roles across the business in the areas of manufacturing, electrical design, product management and systems engineering. She found a true passion for systems engineering as she enjoyed the collaborative aspects of the role, being able to interface with a multitude of engineering and non-engineering roles and learning about the disease states treated by ResMed.
Since joining the Systems Engineering team at ResMed, she has been part of the team that released the world's smallest CPAP device in 2017 and is now working on the next generation platform to treat sleep disordered breathing.
She is currently studying a Master of Science in Systems Engineering from Johns Hopkins University and thoroughly enjoying the remote learning experience.
Involvement in Organisations
Taking on leadership roles in volunteer organisations has always been a passion of hers. Soon after leaving school she joined Tharuna Youth Group on the executive committee. This Youth Group aims to retain the Sri Lankan Sinhalese culture, provide a place for the youth to work together to support the community and to grow strong friendships with those of a similar heritage. She spent 4 years on this committee and served as President in 2013.
After this presidency ended, she was awarded a scholarship with Engineers Australia Sydney Division Women in Engineering to serve on their committee as a student ambassador. During this year on the committee, she co-founded Experience It! This is a student conference aimed at girls in year 8-10 to learn about careers in engineering. It is a unique collaboration between industry and universities to solve one of the greatest problems we face in the engineering industry- a lack of gender diversity. We only have 12.6% female representation within the profession, hence, she is very passionate about making an impact in this space.
It was during the year of 2015 she co-founded the Women in Electrical Engineering and Telecommunications at UNSW. This was created with the intent of providing a support network for the women studying electrical engineering. It is a small community and having a forum to meet and learn together was something she and her colleagues felt was missing. This society still stands today and is continuing to serve this purpose.
After graduating from university, she stayed on the Engineers Australia Women in Engineering committee and have been serving as Chair for 2017-2018. Her term is coming to a close, however she was nominated for a position on the Engineers Australia Sydney Division Committee and was successfully elected for 2019.
The future
"I think the future is not an easy thing to predict but I do know that I want whatever role I am doing to be one that impacts society. Working at ResMed means I have an opportunity to work on products that are used by millions of patients daily for the treatment of a debilitating chronic disease. If I can use my skills as an engineer to help change the lives of more people around the world, be part of the leadership that drives our development efforts, and really work towards improving the quality of life, then I would be satisfied."
In parallel, she wants to continue her work in raising awareness of the engineering profession amongst young girls. Engineering profession is a fantastic combination of creativity and technology. As businesses move towards becoming agile, adaptable and striving to better the world, the 'feminine' leadership characteristics are going to be more and more important. "As engineers we design for the whole population, but if we only represent 12.6% of all engineers then we have a problem that needs to be addressed". She hopes that they can continue to push the boundaries on female participation in engineering and that she can contribute to make it happen.