Engineering Your Identity by Nadeesha Abayaratna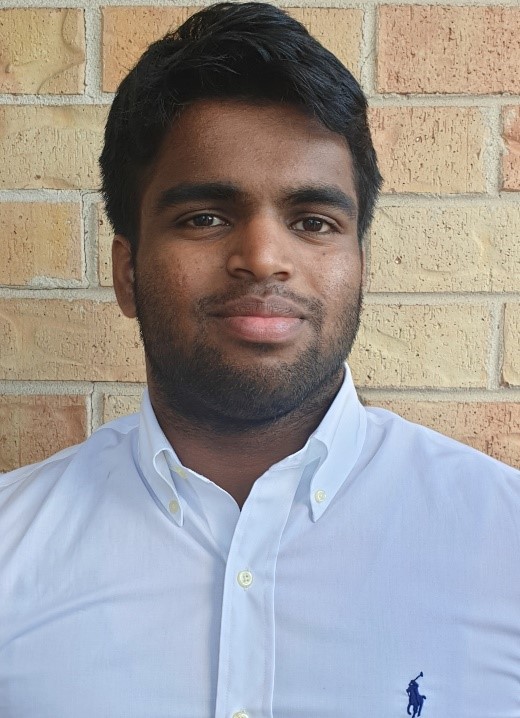 When I was in my fourth year of university, I began to feel somewhat lost in my life. I was a happy young man, but I hadn't really understood why I was doing some of the things I was doing at university. Then one day I woke up and came to a realisation; I needed structure and fulfillment in my work – to understand what and who I wanted to be in the future. That same day, fuelled by enthusiasm and a readiness to demonstrate my abilities, I set out on a path to establish my professional identity. By the start of the next week I had begun my first professional role as Engineering Support Officer at Toshiba International Corporation. I can say without a doubt this is one of the best decisions I have ever made in my life; I continue to learn from so many wonderful people and achieve personal fulfillment while working. I believe everyone seeks continuous development in at least one area of their lives, even if they haven't yet realised it. In this article, I wish to utilise my experiences to provide some insight into the ways one can continue to develop themselves, both as a professional and in general.
Seek work that is engaging to further your professional development. Employee engagement is generally identified as the active, fulfilling state of mind in the workplace that enables an individual to identify with their organisation. Kahn (1990) suggests employee engagement arises from work that is diverse, creative, autonomous, specific, and challenging. Being engaged in work results in proactivity, enthusiasm, and a strong connection with one's work (Eldor and Vigoda-Gadot 2016). I believe one of the pitfalls many young professionals fall into is the idea that they are now 'trapped' and cannot escape the shackles of their current position. From my experience, I strongly suggest one should pursue rewarding work – where the work is fulfilling, and the organisational culture is aligned with their character.
Practicing mindfulness can significantly improve work-life balance and general wellbeing. Mindfulness promotes diverse and adaptive thinking by focusing on the present without a clouded mindset. In the workplace, mindful employees will experience many benefits, including heightened enjoyment of work, increased levels of concentration, and enhanced connectivity with others (Marques 2012). Adair and Fredrickson (2015) explain that mindfulness results in greater objectivity through the reduction of 'motivated perception' – this being the state of mind where one sees what they want to see instead of real-world circumstances. Mindfulness enables one to react to the realities of the world and understand how they can thrive in these circumstances.
Mistakes are a source of self-improvement and ultimately strengthen one's character. One aspect of their lives many tend to focus on are the mistakes they've made. While a general sense of self-awareness of such mistakes is commendable, it's important not to dwell on these but to self-reflect and identify ways to improve for facing future challenges. Some organisations have implemented systems that realise the importance of making mistakes and learning from them; one of these systems was a 'failure wall' where employees posted notes about their mistakes where, by the end of the first week, the company had generated a large pool of potential improvements (Mackenzie 2016). Mistakes are essential for one's development in both their personal and professional lives.
Networking greatly assists in preparation for the future and building relationships. Networking with the right people will enable you to gather the right information from others and understand what skills you need to further develop your career. Networks are groups of personal contacts both inside and outside the workplace one can consult to receive advice on personal issues (Weiss 1998). It can take some practice understanding how to network effectively with others, but I'd advise to see this is as a challenge to overcome – another source of self-development.
In conclusion, your overall development is up to you. You are the master of your own identity where ultimately, your life decisions are for you to make. Remember to focus on your development as a professional but more importantly, a free-thinking individual who maintains an identity consistent with their core values. Individual development is ongoing, and the definition of perfection can change rapidly. The end goal is rewarding, but the journey can be just as satisfying.
References
Adair, K.C. & Fredrickson, B.L. 2015, 'Be open: Mindfulness predicts reduced motivated  perception', Personality and Individual Differences, vol. 83, pp.198-201
Eldor, L. & Vigoda-Gadot, E. 2016 'The nature of employee engagement: rethinking the employee–organization relationship', The International Journal of Human Resource Management, vol. 28, no. 3, pp. 526-552
Kahn, W. A.1990, 'Psychological conditions of personal engagement and disengagement at work', Academy of Management Journal, vol. 33, pp. 692–724
Marques, J. 2012, 'Consciousness at Work: A Review of Some Important Values, Discussed       from a Buddhist Perspective', Journal of Business Ethics, vol. 105, pp. 27-40
Mackenzie, A. 2016, 'Learning from Mistakes', London Business School Review, vol. 27, no. 1, pp. 56-57
Weiss, W.H. 1998, 'The art and skill of networking', SuperVision, vol. 59, no. 2, pp. 13-15
Nadeesha is currently Bid/Tender Co-ordinator at Toshiba International Corporation and in his fifth year of undertaking a Bachelor of Engineering Bachelor of Business (Management) at the University of Technology, Sydney.