IESL NSW Chapter Upcoming Industrial Visit 2017-18
Industry visit to the NSW Rail Museum at Thirlmere
This year's industrial visit is scheduled to take place on Saturday 4 August to the NSW Rail Museum at Thirlmere. Located in the semi-rural town of Thirlmere approximately 90 kms south west of Sydney in the Wollondilly Shire, the museum was established in June 1976 to showcase the rich heritage of the history and development of railways in NSW. The facility, considered to be the largest of its kind in the Southern Hemisphere, houses a collection of locomotives and rolling stock numbering over a hundred and related rail equipment and items associated with the railway, dating back to the latter half of the nineteenth century.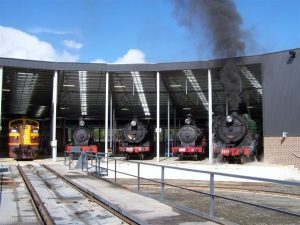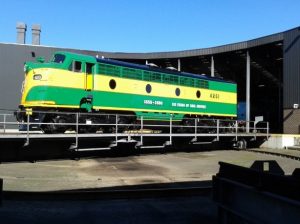 Here it is possible to learn about life on the rail lines and in the workshops and marvel at some of the engineering and design achievements of the railways. The motive power on display ranges from the oldest locomotive exhibited, the Class E17 0-6-0 constructed in 1866 to the colossal 260 ton Class 60 Garratt, the biggest such locomotive ever built. A 'behind the scenes' view provides an intriguing insight into how staff and volunteers implement the upkeep and maintenance of heritage rolling stock.
The Museum is located at 10 Barbour Road, Thirlmere, NSW 2572. Travel from Sydney takes around 1 ½ hours. Members are advised to be at the Museum around 9.45 am for the scheduled visit at 10.00 am.
A small café is located on the premises where refreshments and snacks can be purchased. The Museum charges $15 per adult and children under 17 years $5 with a 10% discount for groups of more than 15.
Members wishing to join in the visit are advised to provide their names and those of any family members who would like to accompany them, to the Secretary of the Chapter by 15 July 2018.