IESL NSW Chapter Industry Visit 2018
Visit to the NSW Rail Museum at Thirlmere on 4th August 2018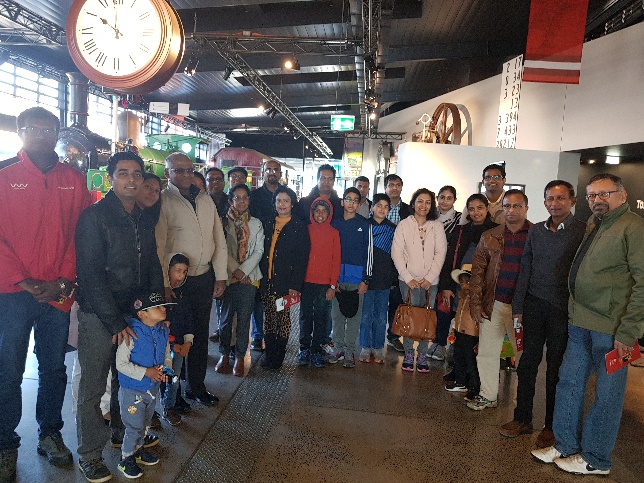 This year's industrial visit took place on Saturday 4th August 2018 to the NSW Rail Museum located at 10 Barbour Road, Thirlmere, NSW 2572. A group of the Chapter's members, many with their families and totalling around twenty five assembled at 10.00 am at the Museum premises and were welcomed by Jennifer Edmonds, Collections and Heritage Manager and John Hoelle, Customer Services Officer of the Museum. The group was first entertained to an enlightening presentation by Jennifer on "The Great Strike of 1917" which commenced on the railways and tramways of NSW and soon spread to the rest of Australia, arguably the biggest such event to have taken place in the country.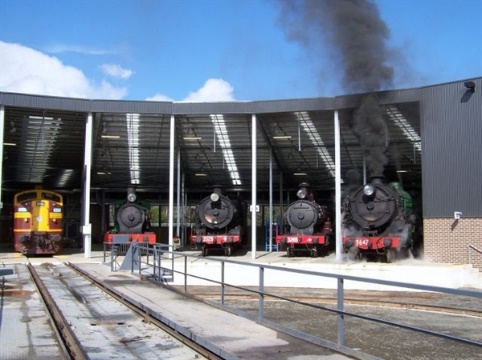 The tour of the Museum then followed, the group being able to observe and learn of the rich heritage and history and some of the exceptional engineering and design achievements of NSW railways. Amongst the highlights of the visit were the opportunity to see the oldest locomotive displayed, the Class E17 steam engine constructed in 1866 and the colossal 260 ton Class 60 Garratt, the largest such locomotive ever built.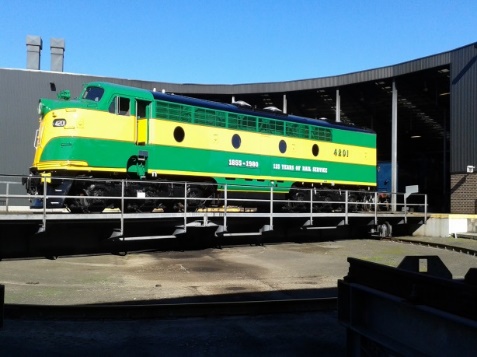 The "Engineers" in the group were also accorded a 'behind the scenes' look, not normally provided to the general public, where they were able to observe first-hand the work  being carried out by volunteers in restoring heritage rolling stock and the heavy overhaul and upkeep of operational heritage locomotives in the Roundhouse.
A very educative and fascinating visit was had by all the participants including the children in the group with the tour culminating sometime after mid-day and the group being able to enjoy the various delicacies available for sale in the Museum café.