"Recognising Effects of Underground Construction Near Existing Structures & Infrastructure: How to Manage This Well?" – Public Lecture presented via zoom on 17th December 2021 by Dr Logan Loganathan
Please follow this link to view the recording of the lecture 
The lecturer presented about the effects of underground construction near existing Structures and Infrastructure.
Dr Loganathan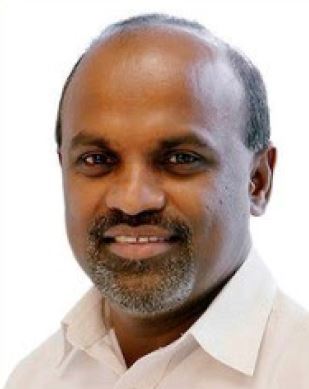 Dr Loganathan has graduated from University of Peradeniya in 1985 and worked at National Building Research Organisation (NBRO) for 4 years before he left to Asian Institute of Engineers for master degree. Logan has worked in Malaysia for 4 years, especially in KLIA 1 International Airport and LRT Phase 1. He has migrated to Australia in 1996 and carried out PhD research at Sydney University under the supervision of Prof. Harry Poulos. Since graduation, he has joined WSP Tunnel and Geotechnical team (previously known as Parsons Brinckerhoff) and has worked on major road and rail tunnel projects in Australia, Hong Kong and Singapore. Logan also specialises in tunnel construction-induced impact assessment and has published a monograph titled "innovative methods to assess tunnelling-induced risk to adjacent pile foundation".
Currently, Dr Logan is working with WSP as a Technical Executive – Tunnels. He has extensive international and local experience in underground construction and geotechnical engineering. His experience includes tunnel boring machine (TBM) bored tunnelling, including geotechnical assessment, segment lining design, selection of TBM type and performance assessment, New Austrian tunnelling method (NATM) excavations, tunnelling risk assessment, instrumentation and monitoring, and retention system designs for cut-and-cover tunnels. Dr Logan specialises in tunnel construction–induced impact assessment and is internationally recognised for his solutions to address tunnelling induced risk of adjacent structures. Logan has published many technical and research papers in local and international journals and conferences.
Synopsis
Underground construction induced impact to existing structures and utilities is generally highly publicised by the media and involve lengthy forensic investigations and legal proceedings. Reducing third-party impact and cost associated with underground construction requires realistic impact assessment methods, acceptable criteria by all parties, and risk management and sharing mechanism between the stakeholders. The impact assessment method should enable the Client and the Contractor to set a risk baseline during the tender design and will minimise the project cost overrun during construction. This presentation describes a method to assess third-party risk at the early stage of the project inception and during tender design, baseline impact acceptable criteria and mitigation measures during the design and construction, and some thoughts on tunnel tunnel alignment planners.