IESL NSW Young Engineers Day 2018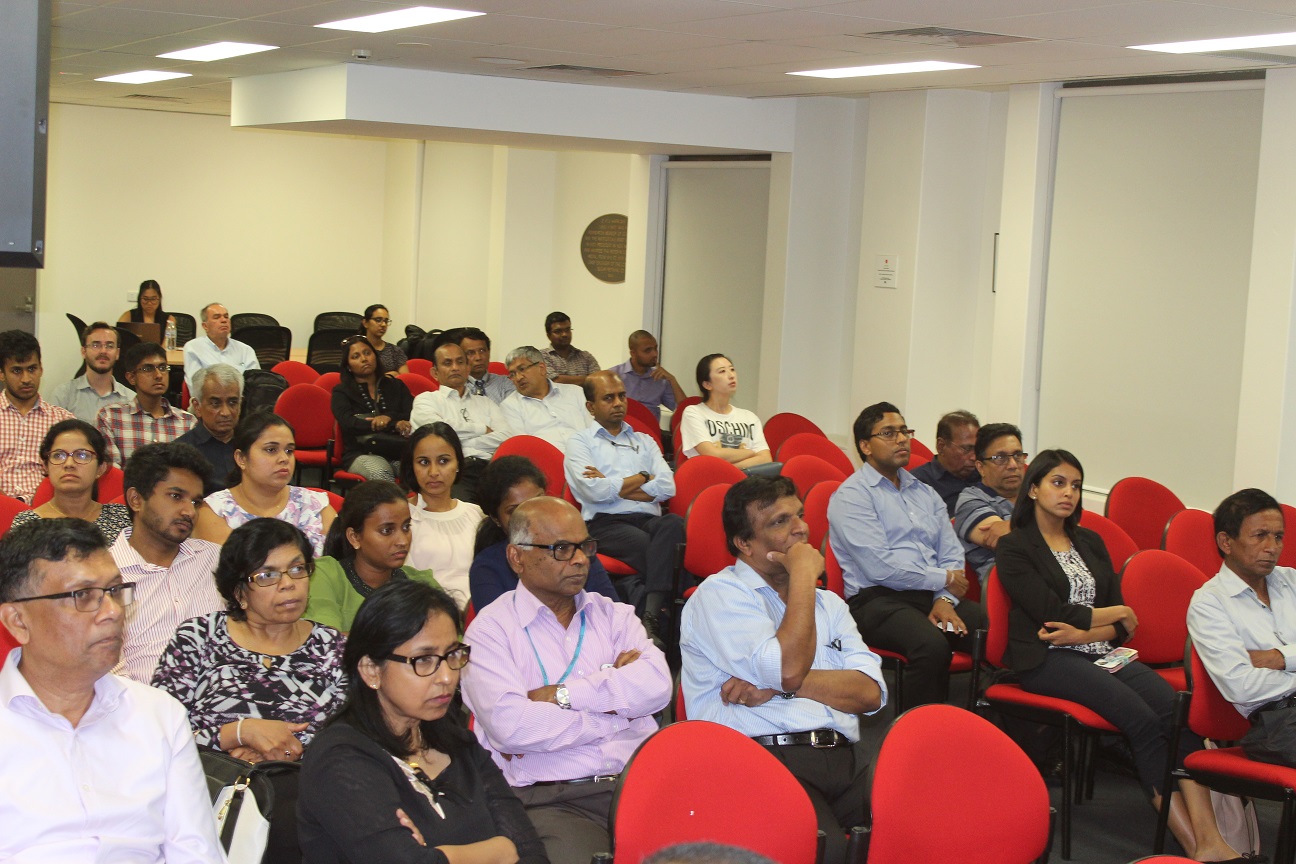 The Young Engineers Day Celebrations got underway on Wednesday 28 February at the Engineers Australia Auditorium in Chatswood NSW commencing at 6.30 pm. A sizeable audience was present consisting of members and industry professionals to listen to stimulating presentations made by young engineers on their experiences with some exciting projects, followed by a question and answer session.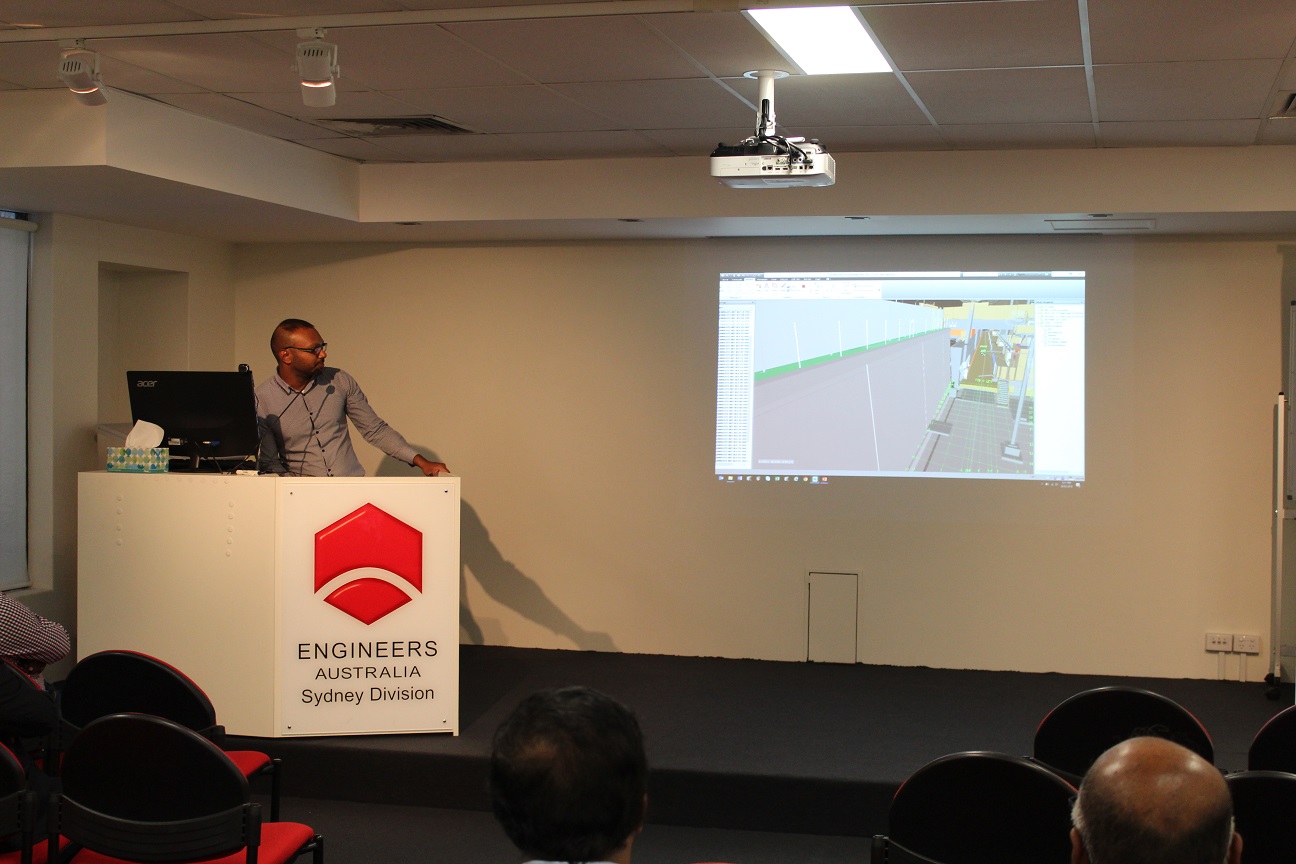 Four presentations in all were made at the sessions, the first by Pulith Vidanapathirana. Pulith a Civil Engineer from SMEC, with extensive experience on Operations, Trains and Systems (OTS) Contracts with the Sydney Metro Northwest and the WestConnex  and Northconnex Projects spoke on the drainage design aspects of the NorthWest Metro Project in his presentation "Drainage Design and the NorthWest Metro". Pulith holds a Bachelor of Civil Engineering (Hons) degree from the University of New South Wales.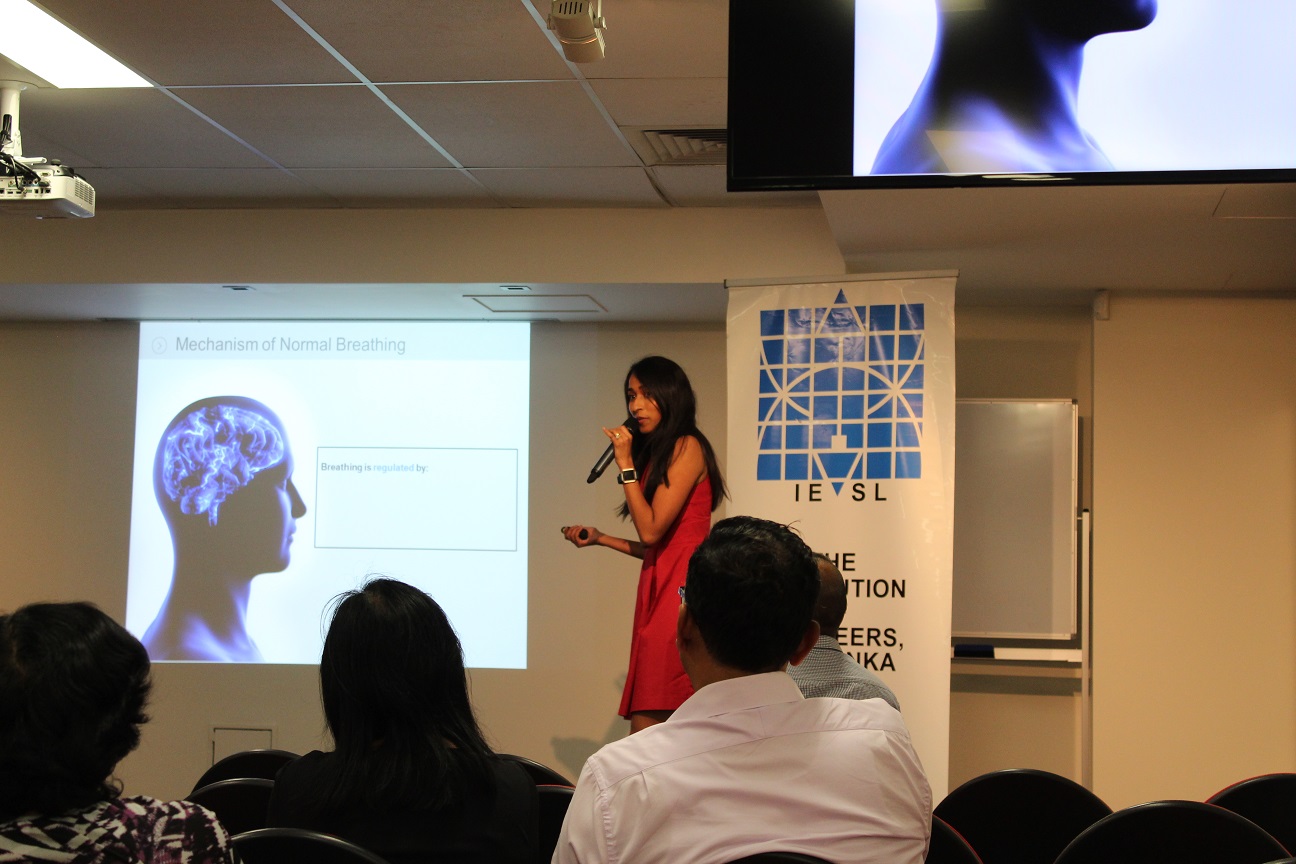 The next presentation was from Varuni Fernando a Systems Engineer at ResMed Ltd, titled "Enabling the World's Smallest CPAP Device" on the next generation of devices for the treatment of Sleep Disordered Breathing (SDB). Varuni with a Bachelor of Engineering (Electrical) (Hons 1) from UNSW is currently pursuing a Masters in Systems Engineering from Johns Hopkins University and is the Chair of Women in Engineering, Engineers Australia, Sydney Division.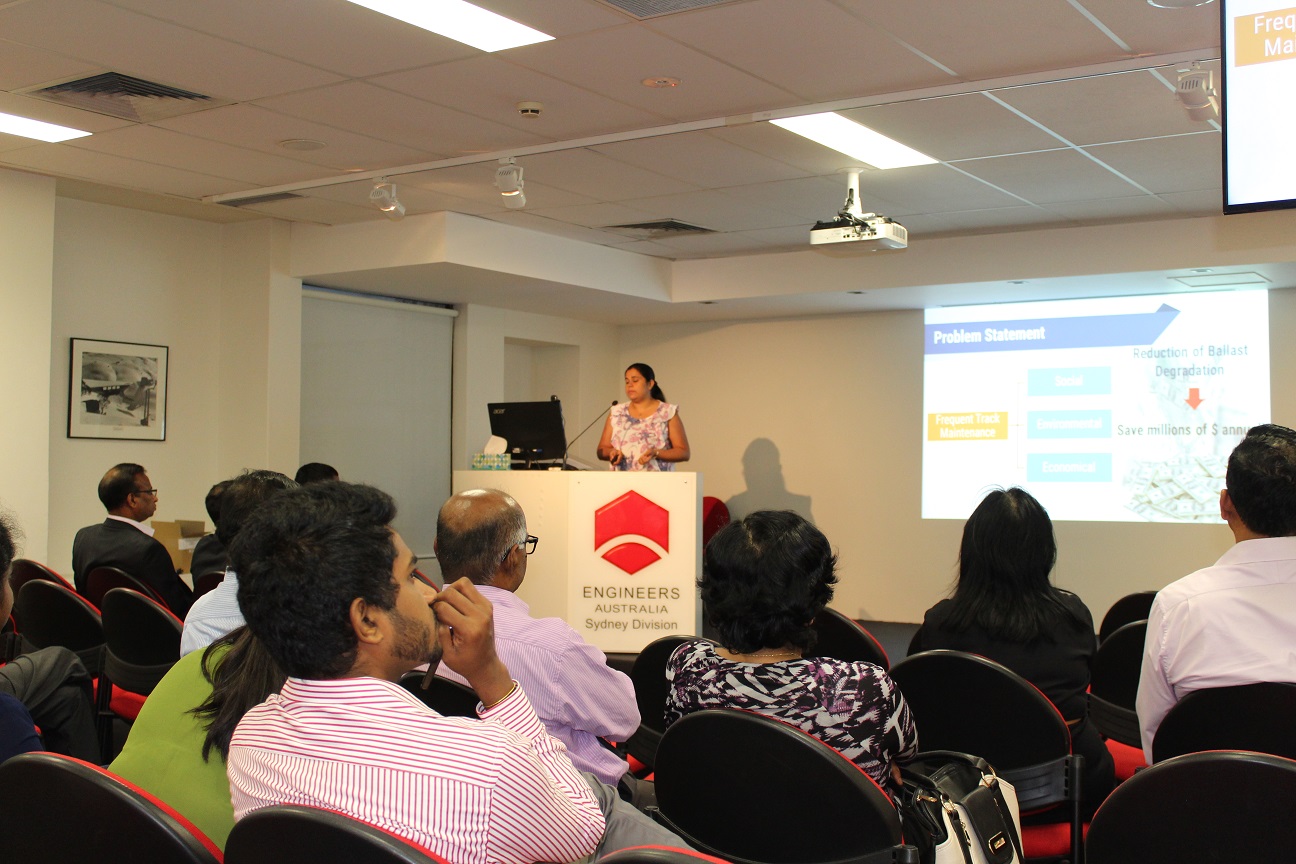 Chamindi Jayasuriya a PhD Student at the University of Wollongong presented on her research into the use of rubber based underlay in rail tracks in "Use of elastic inclusions to improve rail track performances". Chamindi a Civil Engineer graduated from the University of Moratuwa Sri Lanka and has a master's degree in Highway Engineering.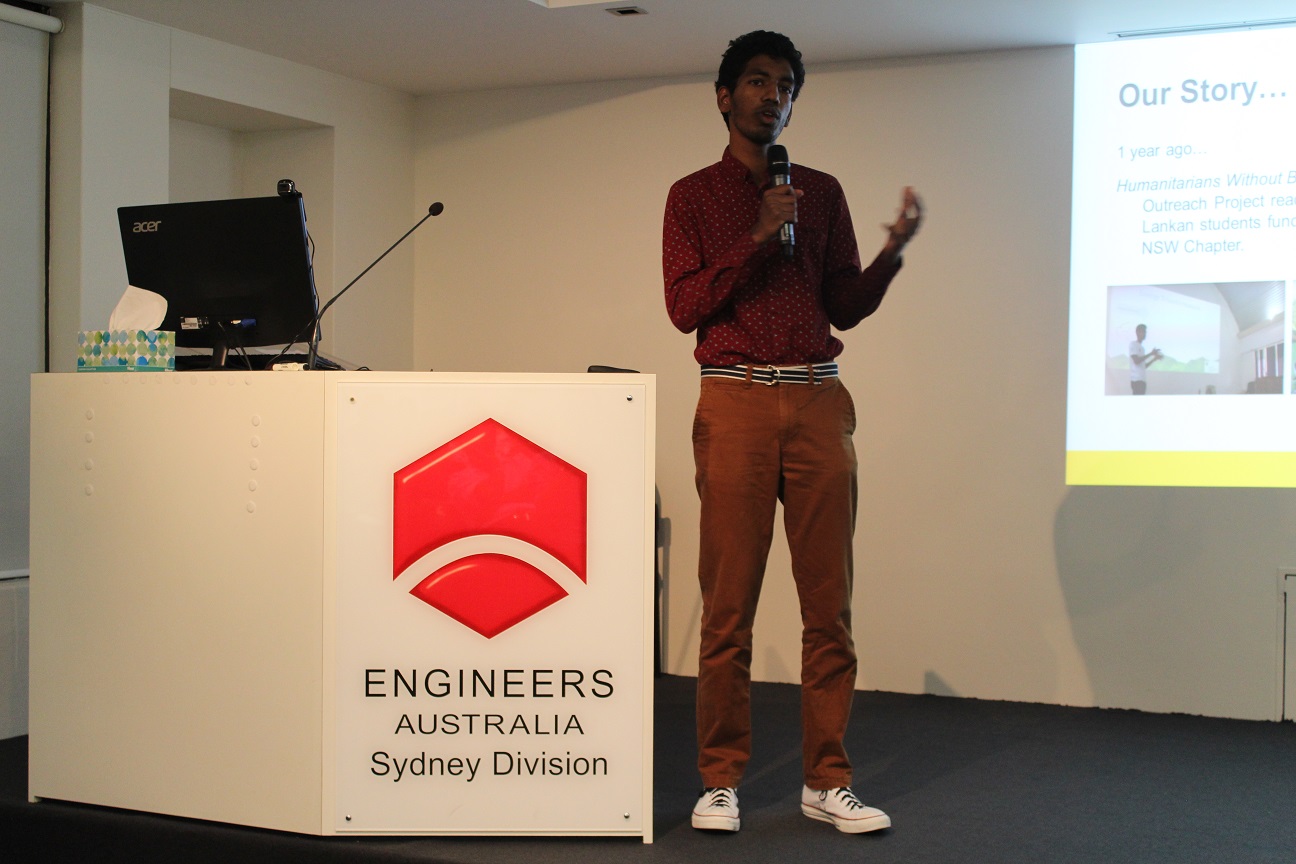 A group termed the "UNSW Impact Engineers" spoke on their achievements in constructing a Water treatment plant and training community members in its maintenance and conducting of a mindfulness program in rural Galwaduwagama & Thodamaduwa, two villages in Sri Lanka affected by Chronic Kidney Disease. Their efforts were assisted by the UNSW Global Water Institute, National Water Supply & Drainage Board Sri Lanka, University of Peradeniya, Project Fountain and multiple other corporate partners. The presentation was titled "Reigniting the Village Economy with Humanitarian Engineering".