IESL NSW Chapter Upcoming Public Lecture on Wednesday 11th July 2018
Public Lecture on Current and Future Trends of Robotics in Infrastructure by A/Prof Sarath Kodagoda
The theme of the second IESL NSW Chapter Public Lecture this year is on Robotics and will be delivered on Wednesday 11th July 2018 at the Engineers Australia Building in Chatswood by Associate Professor Sarath Kodagoda of University of Technology Sydney. The presentation will be commencing at 6.30 pm with one hours' duration followed by a Q&A session. Brief details are given below.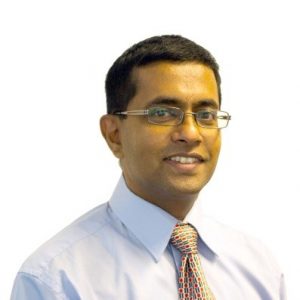 Background of Presenter:
Sarath Kodagoda has 20 years of experience in robotics. He is a co-chair of the 'A Robotics Road Map for Australia', which was launched in June 2018 at Parliamentary House Canberra. He is currently serving as Associate Professor, Coordinator of the Mechanical and Mechatronics engineering program and deputy director (Teaching and Research Integration) at Centre for Autonomous Systems at University of Technology Sydney. He has been a visiting Associate Professor at Stanford University in 2018. He is an established researcher with many research and development grants leading to 5 national and international research awards. Kodagoda has successfully supervised 12 PhD completions and he is a keynote speaker, conference general chair and editorial board member of a number of robotics journals and conferences. Kodagoda has significantly contributed to educational development by designing the Mechatronic engineering undergraduate course, Masters of Engineering in Robotics course, revising the Mechanical and Mechatronic engineering undergraduate course and design of innovative teaching facilities (robotic remote lab). In recognition, he has received two teaching awards at UTS and Australia wide OLT awards. He is a member of the IEEE and the secretary to the Australian Robotics and Automation Association (ARAA) in 2017-2018. His research interests include infrastructure robotics, machine learning, perception and mobile robotics.
Synopsis of Presentation
Title: Current and Future Trends of Robotics in Infrastructure
The Australian population is estimated to reach 30 million by 2031 and 75% of this growth is expected to be associated with main cities. Although this provides unprecedented pressure on our existing infrastructure, it also extends a unique opportunity to improve, innovate and efficiently manage them through the use of high-end technology. First part of the lecture provides a synopsis of the recently launched 'A Robotics Road Map for Australia' specifically focussing on the infrastructure section, for which one of the main contributors is Kodagoda himself. Second part of the lecture provides some examples of infrastructure issues and related consequences. Our own solutions to them through state of the art robotic systems, which have been developed recently to overcome issues relating to OH&S, cost and efficiency are then discussed.