Welcome to Engineering Convention and Gala Night – 2021
It is with great pleasure that we – IESL NSW Chapter committee – 2021 would like to inform you all, much waited Engineering Convention 2021 and Gala Night 2021 are coming soon. We know how much disappointed all of you were to miss these two events in 2020 due COVID-19, a global health crisis that stopped the world without any prior warnings!
Here is the good news with the scheduled dates!
Engineering Convention 2021 –  Friday 20 August 2021 at 5:30 pm at Western Sydney University, Parramatta Campus
Gala Night 2021 – Saturday 28 August 2021 at 6:00 pm at Epping RSL Club
2021 committee wishes to welcome you all warmly and would love to see you at both these events. Please keep these days reserved in your social calendar.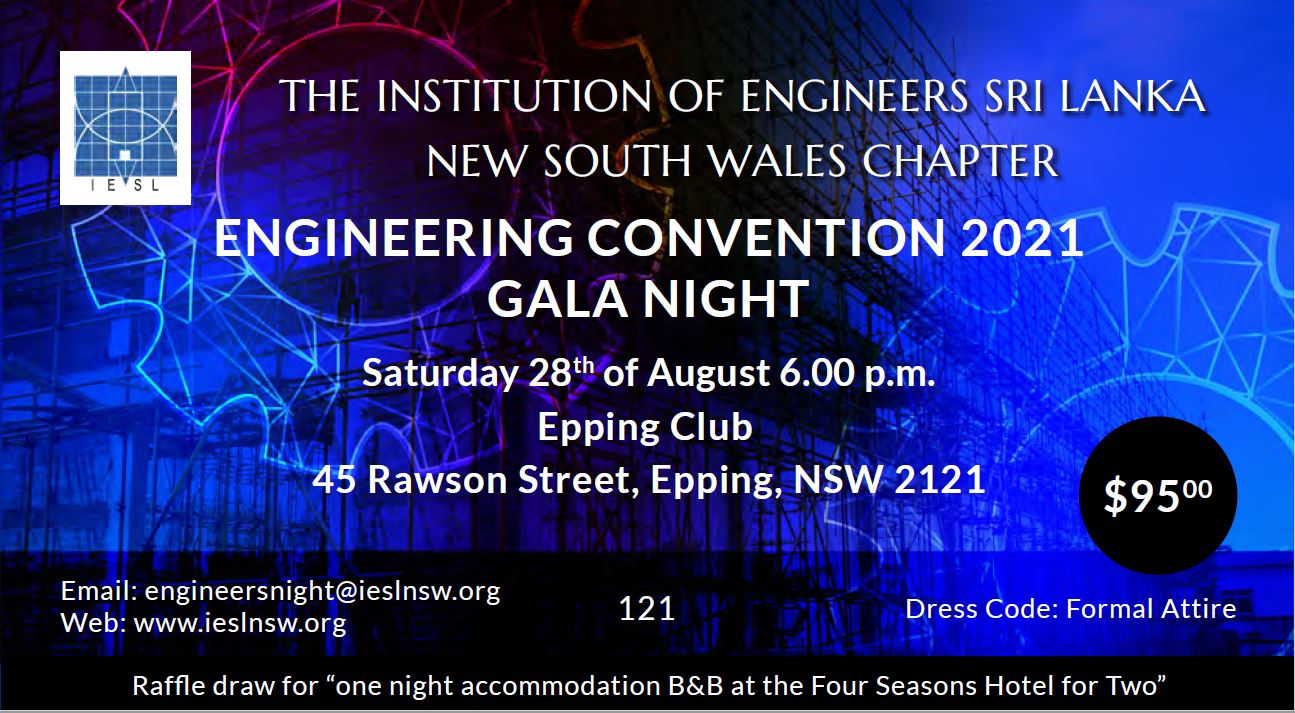 Back to the newsletter front page