The IESL NSW Chapter Young Engineers Day 2019
The IESL NSW Chapter Young Engineers Day (YED) 2019 was held on Tuesday, 19 February 2019 at Engineers Australia Auditorium Chatswood. It was organised by the young engineers group in the Chapter Executive Committee. The organising committee consisted of Menuli Sandakan, Buddhi Ranasinghe, Mihimal Bandara and Janahan Thiru.
We witnessed an exciting presentation session by eight young engineers in both academia and industry shared their experiences on interesting topics related to different engineering disciplines. This year we invited a guest industry speaker to share his experiences with young engineers. Theme of the event was "Inspiring the Youth".  The guest speaker was Eng Bas G Baskaran, Group General Manager, Avopiling Group of Companies. Bas delivered an inspirational and thought provoking speech which touched the heart and soul of the young engineers and the audience. The event was live telecasted via Chapter Facebook page. The summary of the young engineer's presentations is included below. The live telecast of the event can be watched here.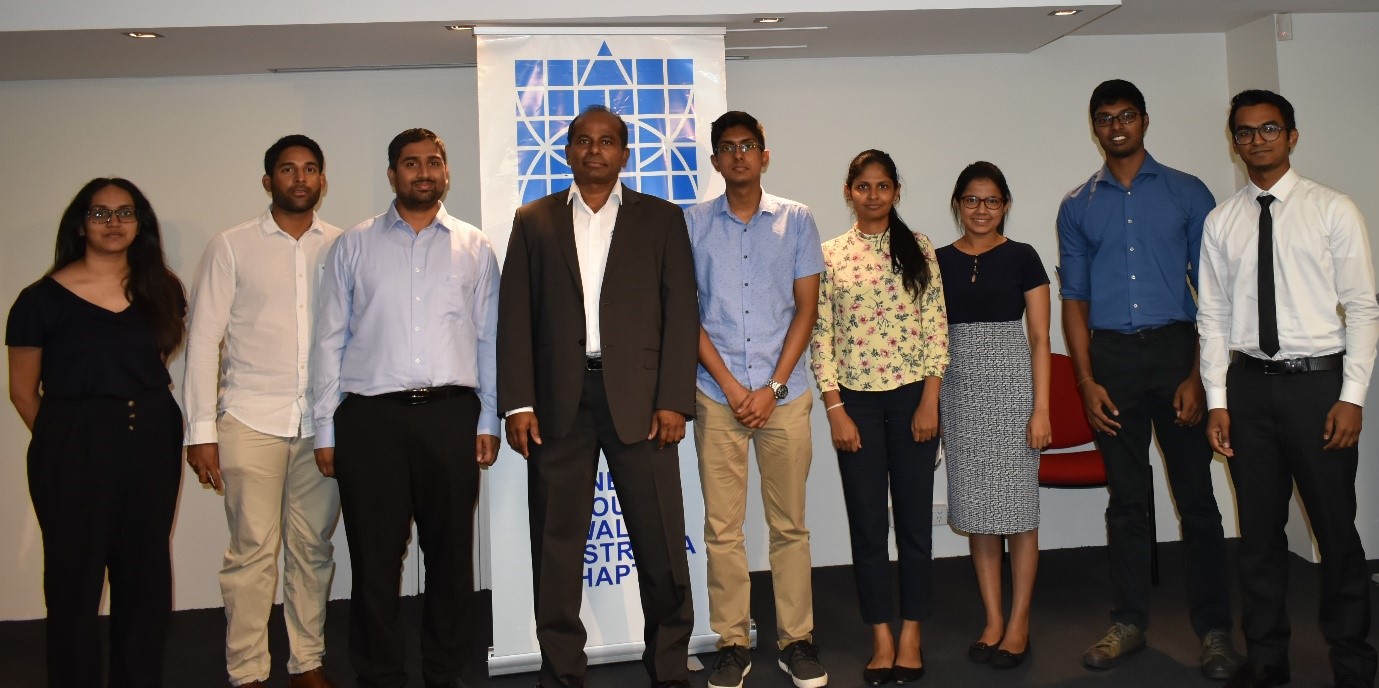 Young Engineers Day Presenters including guest speaker from the left: Dinushi, Asitha, Dinesh, Baskaran (Guest Speaker), Ramal, Nilakshi, Chathuri, Thinesh and Ragul

Young Engineers Day Presenters with IESL Committee Members