Young Engineers Day 2021 – Inspiring the Youth
Wednesday 23rd June 2021, Via Zoom 6.00 pm onwards
The Institution of Engineers Sri Lanka, NSW Chapter is organising an exciting presentation session by young engineers. Five young engineers in academia and industry will share their experiences on interesting topics related to different engineering disciplines. The event is organised by the young engineers group of the Chapter. The evening comprises of five presentations from young engineers. There will be an opportunity for the audience to ask questions after each presentation. The event is open to anyone who is interested in these topics.
Lessons learnt as a Mechanical Engineering Graduate – Natasha Peiris

Natasha is a Mechanical Engineer, graduated from the University of Waikato in New Zealand in 2019 with a Bachelor of Mechanical Engineering (Frist Class, Honours). Since then, she has joined Beca, a multi-disciplinary engineering consultancy company, within their Industrial team gaining experience on Heavy Industrial and Food and Beverage projects.
Functionalized Metal Organic Framework for selective recovery of Rare Earth Elements from mining wastewaters – Charith Fonseka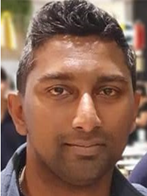 Charith Fonseka graduated as a civil engineer from University of Moratuwa, Sri Lanka in 2015. After graduation he worked as a Process Engineer, specializing in water and wastewater treatment while completing his Masters degree in Environmental Engineering. At present, Charith is a second year PhD student at UTS focussing on resource recovery from industrial wastewaters.
Advancement of industries has caused severe environmental pollution over the years. The release of untreated industrial wastewater causes irreversible contamination downstream which effects healthy functioning of both flora and fauna. Majority of waste streams are found to contain valuable metals which are considered vital for economic operation. A research carried out by UTS has evaluated the use of Functionalized Metal Organic Frameworks (MOF) for selective uptake of Rare Earth Elements (REE) from mining wastewaters. Findings of this research will enable efficient recovery of these metals from industrial waste streams. This will not only help prevent pollution of the environment but create pathway towards a circular economy for valuable metals.
Structural behaviour of TrueDek decking under composite conditions – Rashini Gunathilaka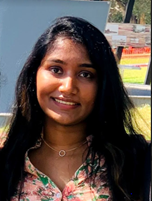 Rashini Gunathilaka is in her final year in Western Sydney University, studying Bachelor of Civil Engineering. Rashini moved to Australia for further studies in 2016. She completed her Diploma and Advanced Diploma in Civil Construction Design at TAFE NSW. Before coming to Australia, Rashini studied at Devi Balika Vidyalaya, Sri Lanka. During her free time, she enjoys travelling, watching movies and practicing photography.
Rashini's presentation will be based on her final year thesis project, "Structural behaviour of TrueDek decking under composite conditions". Introduction and the application of TrueDek decking system will be mainly described in the presentation.  In addition the test procedure conducted to investigate the composite behaviour of TrueDek and the key findings from test results will be discussed in this presentation
Life as a High Voltage Primary Design Engineer in an Engineering Consultancy Firm – Hemal Wickramasinghe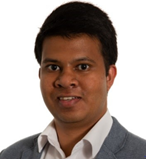 Hemal is an Electrical Engineer, graduated from Monash University with a Bachelor of Engineering (First Class, Honours) in Electrical and Computer Systems Engineering in 2018. He joined Beca as a Graduate Electrical Engineer and has been working with clients in the transmission, defence and rail sectors.
Hemal will be talking about his journey to becoming an Engineer and what his day to day work comprises of.
Effect of Fire on Preform Columns – H. M. Vihanga Ilankoon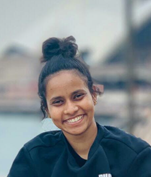 Vihanga Ilankoon is a past pupil of Gateway College, Kandy, currently undertaking a Bachelor of Engineering degree at Western Sydney University, and is in her final year of study. She enjoys painting during her free time. As Vihanga's final year project, she has chosen to investigate the effect of fire on preform columns. This investigation is mainly built upon the numerical analysis of a modular column design when exposed to elevated temperatures using ABAQUS. This is a part of investigation attempt to compare the fire performance between reinforced concrete column and the modified modular column. Comparison between the fire performance of the reinforced concrete column and the modular column would be drawn up to provide proof as to why the modular column is a superior design as opposed to the conventional column design.
IESL NSW Chapter cordially invites all fellow engineers to join this special evening to listen to our Young Engineers achievements and encourage them to achieve greater heights. Look forward to join with you at the Young Engineers Day 2021.
Please register using this link