Upcoming Lecture
11th April 2018   at 6.30 pm,  at Engineers Australia Auditorium, 8 Thomas Street, Chatswood NSW 2067.
Lecture Title: The Use of the Underground Space for Sustainable Development
Author: Alexandre R.A. Gomes
Free event, Click here to register 
Alexandre R.A. Gomes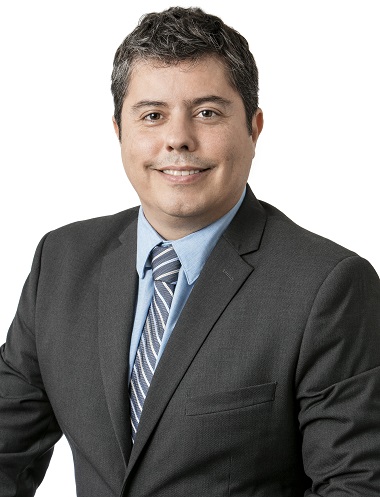 Alex Gomes has over twenty-five years of experience in the planning, design and construction of tunnels and underground infrastructure, having been engaged in several major projects in Europe, Asia, Australasia and the Americas. He provides senior level advice to clients and contractors on technical, forensic and contractual matters, from feasibilities studies and tender document preparation, through to the detail design and construction stages.
 Alex's experience span over a widespread array of underground infrastructure projects, including Metro, Railway, Roads, Utilities, Mining and Hydro Power projects. He has extensive experience in a broad range of ground conditions ranging from very soft ground to hard rock tunnelling, with the use of various construction methods, such as mechanized EPB/TBM tunnelling, conventional tunnelling (Roadheader/D&B/NATM), and cut-and-cover techniques, among others.
 Alex has been an Adjunct professor for Tunnelling at the University of Chile, having published more than 50 technical papers and articles. He holds the position of Chief Technical Principal Tunnels and Underground at SMEC in Sydney, also serving as Vice President of the International Tunnelling and Underground Space Association (ITA-AITES).
Abstract:
 "The use of the underground space by humankind can be traced back to our origins, when early societies sought shelter in natural caves or built hand-dug tunnels and caverns for housing, mining, military or religious purposes. From this distant past to our present days, this relationship has been increasingly growing, propelled by the development of new and more cost-effective construction technologies and techniques and justified by the contemporary challenges and demands that came along with last century's daunting increase in human population and urbanisation rates.
 In a first part, the lecture presents a synopsis of the historical evolution of tunnelling, from the first man-made underground excavations, through to the modern and powerful tunnel machines "moles" that dig their ways through our metropolis' subsurface. The various types of use of the underground space, the different tunnelling construction techniques and some relevant historical landmarks are also outlined. In a second part, the lecture focuses on why modern societies inexorably need to make use of the underground space for sustainable development, explaining how they can benefit from these opportunities to face the present period of accelerate change and the challenges faced by modern societies towards a sustainable development. Aspects such as the need for more space, transportation, energy, water and housing, among others, are addressed. Finally, international best practices and examples are shown to illustrate the relevance of tunnelling and the use of the underground space for todays' and tomorrow's generations."